URL: ACPHARM's New Skincare Collection
Your skin deserves the very best, and when it comes to skincare, innovation is key. ACPHARM, a trusted name in the healthcare and wellness industry, has recently unveiled a range of exciting new skincare products that promise to rejuvenate and nourish your skin. In this blog, we will explore ACPHARM's latest additions to their skincare collection, including the New!!! – B+ Serum, Collagen Cream Mask, and Nourishing Facial Oil. Let's discover the benefits of each of these exciting new products.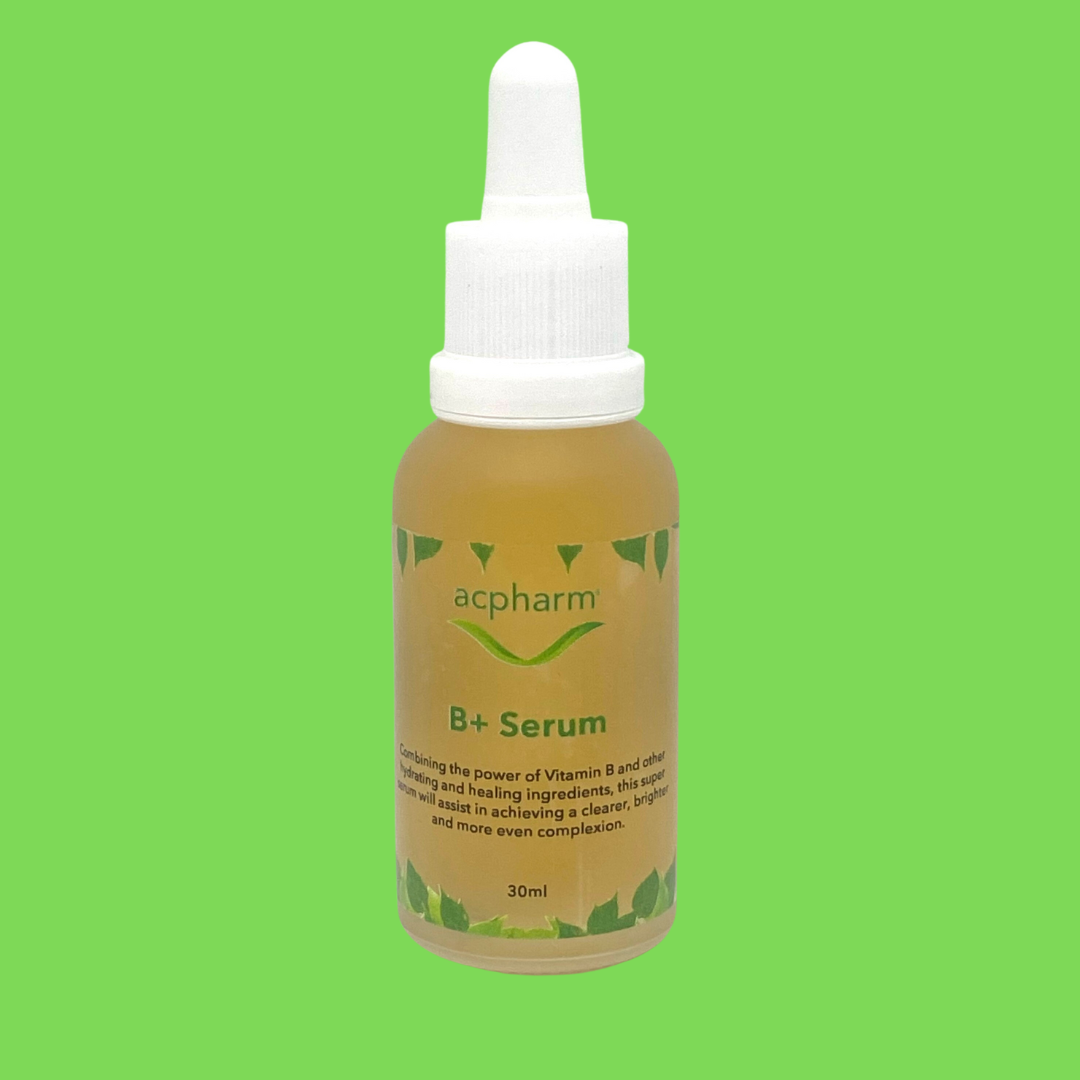 Benefits:
Hydration and Brightening: The New!!! – B+ Serum is a potent blend of Vitamin B3 (Niacinamide) and hyaluronic acid. This combination ensures your skin receives deep hydration, leaving it plump and radiant.
Even Skin Tone: Niacinamide helps reduce the appearance of dark spots and evens out your skin tone, making it an excellent choice for those dealing with hyperpigmentation.
Pore Refinement: Regular use of this serum can lead to reduced pore size and smoother skin texture, giving your complexion a refined and youthful appearance.
Oil Control: The serum's oil-balancing properties make it suitable for all skin types, including those with oily or combination skin.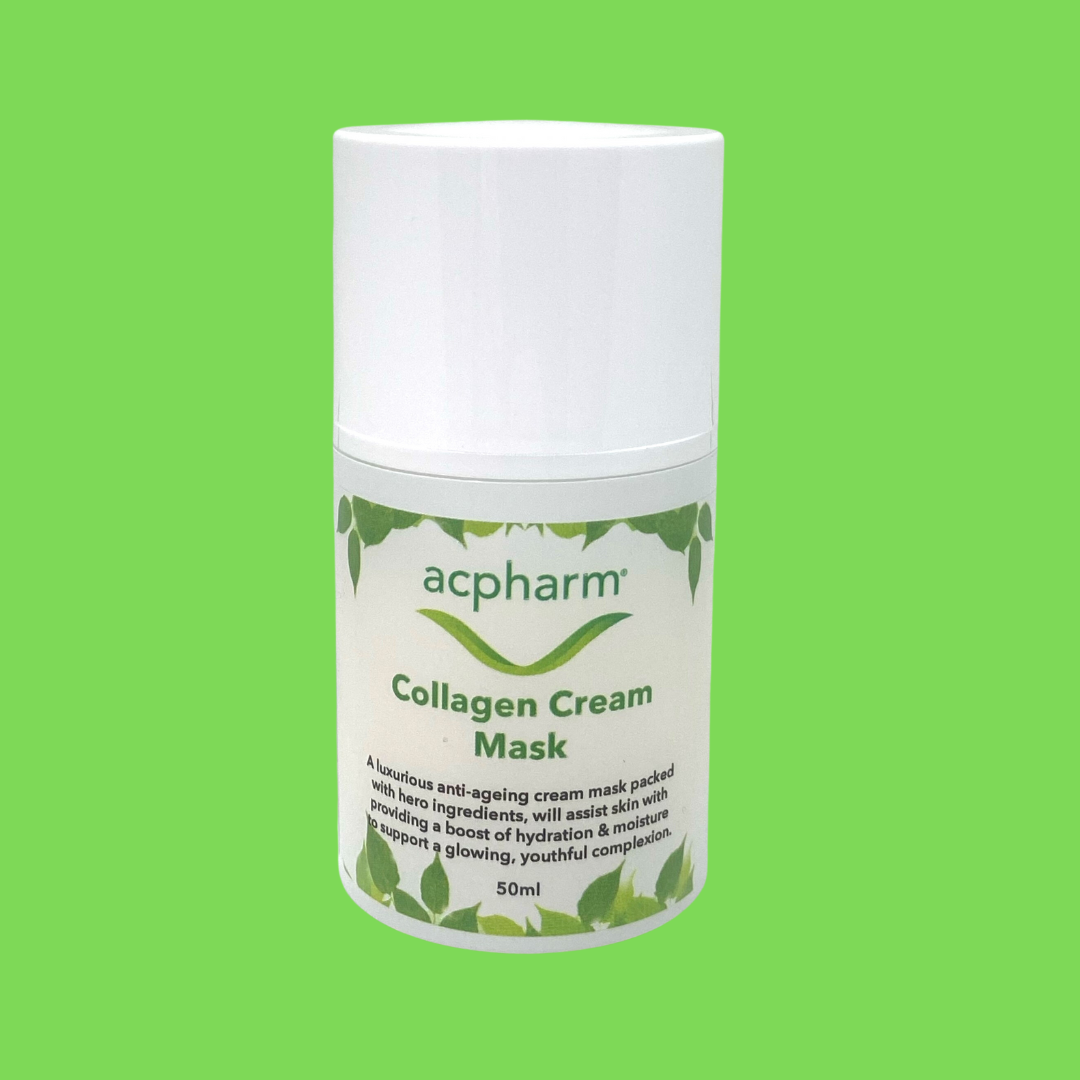 Benefits:
Intensive Hydration: The Collagen Cream Mask is an intensely hydrating treatment that revives dry and dehydrated skin. It replenishes moisture, leaving your skin feeling soft and supple.
Collagen Boost: This mask contains collagen, a vital protein that maintains skin elasticity and firmness. It can help reduce the appearance of fine lines and wrinkles.
Soothing and Calming: The mask's soothing properties make it perfect for irritated or sensitive skin. It can alleviate redness and discomfort.
Instant Rejuvenation: After using this mask, you'll notice a refreshed and revitalized complexion. It's a great pick-me-up for tired-looking skin.
Benefits:
Deep Nourishment: The Nourishing Facial Oil is a luxurious blend of natural oils, including argan and jojoba oil. It provides deep nourishment, making it an excellent choice for dry or mature skin.
Radiance Enhancement: This facial oil promotes a radiant, healthy glow. It boosts skin's vitality and can help reduce the dullness associated with dry skin.
Anti-Aging Properties: The oil's antioxidants and fatty acids help combat signs of aging. It can reduce the appearance of fine lines and promote a more youthful look.
Customizable: You can use this oil alone, mix it with your moisturizer, or even apply it over makeup for an instant glow.
Conclusion
ACPHARM's new skincare products, available at https://acpharm.com.au/shop/category/skincare/, offer innovative solutions to your skincare needs. The New!!! – B+ Serum, Collagen Cream Mask, and Nourishing Facial Oil provide an array of benefits, from hydration and brightening to anti-aging properties. These products are the perfect additions to your skincare routine, helping you achieve radiant, healthy skin. Explore ACPHARM's new skincare collection today and experience the transformative effects for yourself. Your skin will thank you for the care and nourishment it deserves!